The All-New Aventerra Series Merchant Wheel
Posted on June 21, 2019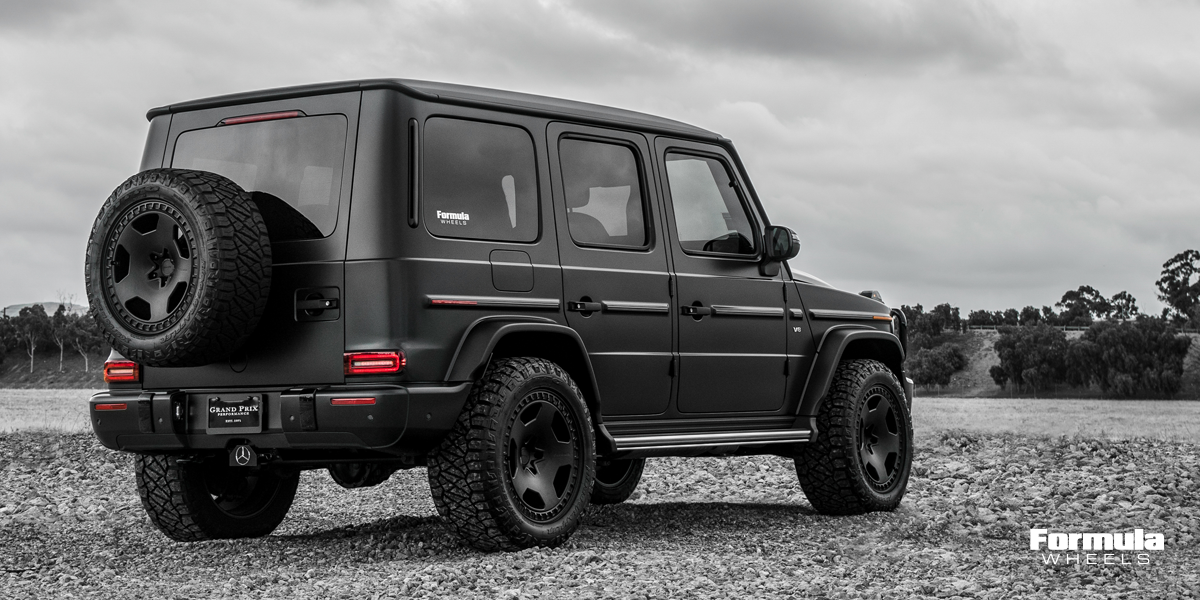 The All-New Aventerra Series Merchant Wheel
Savagely Classic // Introducing The Merchant — the newest member of the Formula Wheels family. This extension of the military-inspired Aventerra Series embodies rugged luxury.
While paying tribute to the iconic AMG Aero wheel, The Merchant is a perfect blend of heritage and high-tech; yielding a tough yet sophisticated design. The elevated lug details and pockets in the rim lip area make this style ideal for many truck and SUV applications while the rolled window vertices and raised lug area help to showcase the precision machining of this wheel.
We launched this wheel on a 2019 Mercedes-Benz G550; finishing the set in Satin Black and wrapping them in Nitto's Ridge Grappler tires. The addition of the exposed fifth wheel on the rear door honors the true truck DNA of the Mercedes-Benz G-Class.
To pre-order or for more information regarding this project, custom commissions or sales/wholesale inquiries, please email sales@formulawheels.com or call +1.877.633.1971
WHEEL INFORMATION
Style: Merchant
Series: Aventerra
Finish: Satin Black
Size: 20"
FORMULA WHEELS ARE MADE IN THE USA
Our expert craftsmen design, program, machine, hand finish and powder coat each forged wheel under one roof in our Costa Mesa, California facility.
CUSTOM MADE-TO-ORDER
Every Formula Wheel is custom made-to-order for each individual vehicle application. This intensive manufacturing process ensures that every order is executed with precision; resulting in a perfect vehicle fitment and world-class forged wheel every time.
---
BEFORE

AFTER